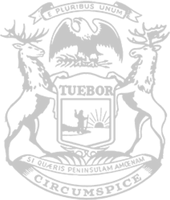 House approves Rep. Damoose plan to reduce excessive fishing penalties
The House of Representatives today approved a plan by state Rep. John Damoose to reduce penalties for minor fishing violations.
"Fishing laws should focus on conserving and promoting responsible use of our natural resources without excessively punishing minor, sometimes even accidental, violations," said Damoose, of Harbor Springs. "This plan will decriminalize what can often be simple mistakes and reduce burdensome penalties on Michigan anglers."
Damoose's House Bill 4149 would reclassify two minor misdemeanors as civil infractions: Failure to attach a name and address to a tip-up, and fishing with more than the authorized number of fishing lines. This reclassification would reduce the maximum penalty for either offense from 90 days in prison and a $500 fine to a fine of $150.
HB 4149 is part of a larger bipartisan plan to reclassify minor offenses related to natural resources and agriculture.
HB 4149 passed the House of Representatives unanimously, and it now advances to the Senate for its consideration.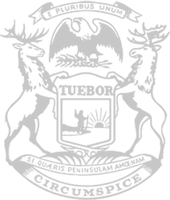 © 2009 - 2021 Michigan House Republicans. All Rights Reserved.
This site is protected by reCAPTCHA and the Google Privacy Policy and Terms of Service apply.