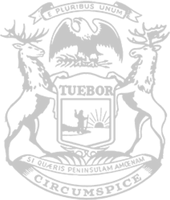 Rep. Bollin: Governor's extension of office work ban deals another blow to small businesses
State Rep. Ann Bollin today expressed deep disappointment in the governor's decision to extend the ban on most in-person office work in Michigan.
The governor's reasoning for the extension is that her administration needs more time to determine what back-to-work rules will look like. More than a year into the pandemic, Bollin said that's an unacceptable excuse.
"By now, our job providers have an abundance of information about best practices that will allow them to safely bring employees back to the workplace," Bollin said. "It's time to empower job providers to make the decisions that are best for their employees and their unique situations."
Bollin, of Brighton Township, said continuing the ban puts off the safe reopening of offices for an additional six months, even though there is absolutely no evidence that office work has contributed to COVID-19 outbreaks in Michigan.
In the meantime, the downtown areas of communities across Michigan continue to suffer because Gov. Whitmer's rules take away millions of dollars in economic activity that Main Street businesses would normally experience when workers are present. Additionally, the ban continues to have a detrimental effect on people's mental health.
"Michigan's workplace rules are harsher than any other state in the nation, and there's nothing to suggest they're even effective," Bollin said. "Forcing office buildings to remain empty for another six months will do nothing but cause economic hardship and mental anguish for workers. Offices can and must be trusted to create safe working environments and reopen for business."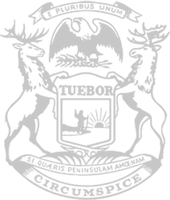 © 2009 - 2021 Michigan House Republicans. All Rights Reserved.
This site is protected by reCAPTCHA and the Google Privacy Policy and Terms of Service apply.