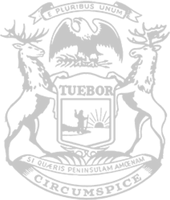 Rep. Bollin remains focused on working with clerks on ground to improve Michigan's elections
State Rep. Ann Bollin, chair of the House Elections and Ethics Committee, today released the following statement on the House's efforts to work with local clerks and election administrators to strengthen Michigan's elections:
"I agree with Secretary Benson that it is incredibly important to put politics aside and work together to improve our elections while making sure every eligible voter can vote freely, secretly, independently and securely in Michigan.
"I started meeting with the Secretary of State early in the term, trying to find common ground, and I meet often with clerks on the ground who oversee elections in communities across our state. This is important to me, because the fixes the House is prioritizing do not have anything to do with partisanship. My emphasis continues to be on efforts that improve our elections and fix deficiencies in our system, many of which I personally experienced while serving as a township clerk.
"Our focus must be on working together to make sure we have free and fair elections with the highest level of integrity – not on playing partisan political games and splashy media headlines."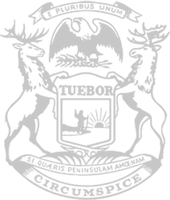 © 2009 - 2021 Michigan House Republicans. All Rights Reserved.
This site is protected by reCAPTCHA and the Google Privacy Policy and Terms of Service apply.