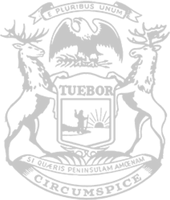 Rep. Damoose honored as Legislator of the Year by Michigan Association of Timbermen
Rep. John Damoose, R-Harbor Springs, was honored tonight as the Michigan Association of Timbermen 2021 Legislator of the Year.
The award was announced during the Michigan Association of Timbermen annual convention in Sault Ste. Marie, which also marked the organization's 50th anniversary celebration.
"The Michigan Association of Timbermen is an outstanding organization with an important mission," Damoose said. "It's an honor be recognized by MAT because I share its values – benefitting our way of life and our economy responsibly through sustainable forestry. MAT and its members have been fantastic stewards of forest resources for a half century, and I know they will continue their invaluable service for generations to come."
Damoose was elected to the Michigan House of Representatives in November 2020. He represents the 107th House District in Northern Michigan and the Eastern Upper Peninsula.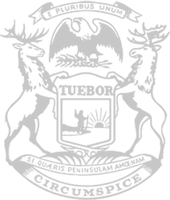 © 2009 - 2022 Michigan House Republicans. All Rights Reserved.
This site is protected by reCAPTCHA and the Google Privacy Policy and Terms of Service apply.