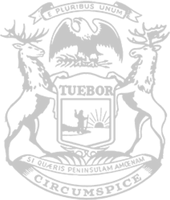 Rep. Damoose issues statement on potential court decision overturning Roe v. Wade
State Rep. John Damoose, R-Harbor Springs, today issued the following statement after reports that the U.S. Supreme Court may be poised to strike down its past decision in Roe v. Wade, which restricts state governments' ability to protect unborn children from abortion.
"With this joyous news from the Supreme Court, defending life must be our top priority in the state of Michigan — now more than ever.
"We need to be ready to lead strategically as soon as the new decision is official. Michigan currently has some of the best pro-life laws in the country, but the Supreme Court has, sadly, blocked our state laws for decades. If the court overturns its erroneous decision in Roe v. Wade, the battle to protect life will turn to two fronts — preserving and following our laws.
"The governor has already demanded we replace our pro-life laws, and our attorney general has declared she will not enforce them. It is absolutely critical that we all stand firm and speak with a clear voice in defense of human life and our great and moral laws that protect it.
"This is a time to remain in fervent prayer. We need to pray the Supreme Court continues on the path to overturn Roe v. Wade. We need to pray the Lord will give us the wisdom and understanding necessary to defend our pro-life laws. And we need to pray the Lord will give us the strength to protect life under the law."
Damoose is a founder and co-chair of the Pro-Life Caucus within the Michigan Legislature.
###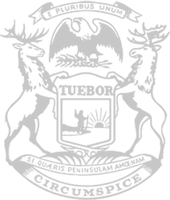 © 2009 - 2022 Michigan House Republicans. All Rights Reserved.
This site is protected by reCAPTCHA and the Google Privacy Policy and Terms of Service apply.