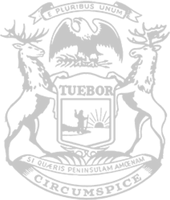 Rep. Damoose urges people to fill good Northern Michigan job openings
State Rep. John Damoose, of Harbor Springs, today issued the following statement, urging Northern Michigan residents to fill the many openings for good, local jobs:
"Many great businesses are proud to call Northern Michigan home. These enterprises have persevered through some truly terrible economic circumstances over the last year, but they now face a different hurdle trying to find employees to help meet the increasing demand from customers. These job providers are having trouble finding potential employees.
"Unfortunately, some government policies that may have been necessary to support out-of-work Michiganders early in the pandemic now are causing unintended consequences of their own. Everywhere I go across the region, I see "Help Wanted" signs in storefront windows, and the message I hear at family restaurants, manufacturing facilities, and other local businesses is the same: They're competing with the government to find workers. Extended unemployment benefits have created a situation that has disincentivized many potential workers from seeking a job.
"I strongly encourage anyone who is able to work to start looking for a good job — part-time or full-time — at the numerous businesses in our area. There are plenty of options available to meet the unique criteria anyone might be seeking in an employer. Our local Michigan Works! offices are also a great resource to help connect job seekers with fulfilling employment.
"As we continue to emerge out of the COVID-19 pandemic, Michigan businesses can come rebounding back, but it is going to take dedicated people and hard work to keep those businesses up and running. Let's get Michigan back to work."
Damoose represents the 107th District, which includes the counties of Chippewa, Mackinac, Emmet, and part of Cheboygan.
The district overlaps with three Michigan Works! regions. Interested residents can call Michigan Works! at 800-285-9675 or find their local office.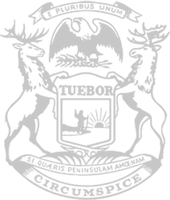 © 2009 - 2021 Michigan House Republicans. All Rights Reserved.
This site is protected by reCAPTCHA and the Google Privacy Policy and Terms of Service apply.