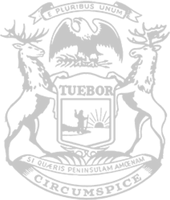 Rep. Frederick: Latest orders show governor continues to shoot from hip
While partial lift of dining ban long overdue, data-driven plan is sorely needed
State Rep. Ben Frederick today released the following statement after Gov. Whitmer announced indoor restaurant dining will resume Feb. 1 with severe capacity limits and curfews:
"Today, the governor declared the three-week 'pause' she put in place more than two months ago a success. While ending some of the 'pause' restrictions is a long-overdue step in the right direction, it is a stretch at best to call it a success without any specific targets within public health metrics having been established. Michigan now stands alone as the only state in the country that has no firm established targets within public health metrics to allow certainty on further hospitality sector reengagement. 
"This new order – which maintains and adds several restrictions – expires on Feb. 21, which will mark more than 11 months that the people of our state have been under unilateral executive order authority. Rather than engaging on a data-driven approach I worked with health experts to put forward last year or signal any return to the phased plan she herself laid out in the MI Safe Start Plan, the governor appears to be making things up on the fly.
"As one example, what science shows that it's better to enforce strict curfews? It makes no sense to incentivize more people congregating together privately by enforcing a strict curfew.
"It's time to stop shooting from the hip and give people more certainty and hope by providing specific public health benchmarks and making informed decisions based on transparent targets. Continually telling residents who have been harmed to 'wait for the next announcement' after 10 months is simply unacceptable."
###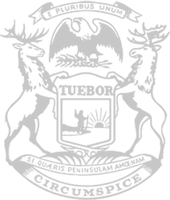 © 2009 - 2021 Michigan House Republicans. All Rights Reserved.
This site is protected by reCAPTCHA and the Google Privacy Policy and Terms of Service apply.