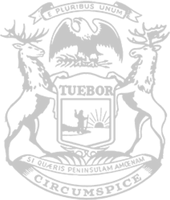 Rep. Glenn: Legislature should help determine better safeguards against state government fraud
Rep. Annette Glenn, R-Midland, today said she's ready to help determine and implement reforms that could help prevent embezzlement cases like one recently uncovered in the Department of Environment, Great Lakes and Energy.
"The Legislature can and should take an active role in protecting taxpayer money and preventing fraud," Glenn said after chairing a hearing of the House Appropriations DEGLE subcommittee. "We want to work collaboratively and openly with state departments to strengthen our hand against this type of crime moving forward. We must learn from this situation and improve safeguards in our accounting systems, and if necessary, directly in state law."
DEGLE Director Liesl Clark testified before the committee on steps the department is taking to combat fraud since a former DEGLE employee, Joseph Pettit, was recently charged with embezzling more than $850,000 from the state between 2018 and 2020. Overall losses could be higher, but suspected embezzlements from 2013 through 2016 are barred by the statute of limitations.
Authorities say the money was embezzled from bond money companies pay when they drill oil and gas wells.
Clark said the case was discovered internally and immediately referred to authorities.
Glenn said possible remedies the Legislature could consider are still under review. Potential areas could include reviewing statutes of limitation, better oversight and accountability efforts,  and requests for outside audits of particular programs.
"I want to thank Director Clark for coming before this committee and for her efforts in this matter," Glenn said. "We share a common goal – we don't want something like this to ever happen again."
Also Tuesday, the subcommittee heard an update from DEGLE related to an air quality violation notice issued to Centurion Medical Products in Howell. An air sampling near the facility found unsafe levels of ethylene oxide emissions, according to DEGLE.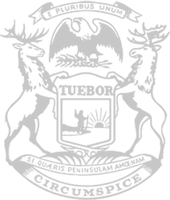 © 2009 - 2021 Michigan House Republicans. All Rights Reserved.
This site is protected by reCAPTCHA and the Google Privacy Policy and Terms of Service apply.