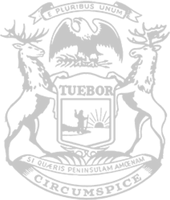 Rep. Martin leading plan demanding more integrity, accountability from government officials
Government ethics reforms a bipartisan priority in 2021
State Rep. David Martin and the Michigan House today announced a sweeping, bipartisan reform plan that will greatly improve ethics and transparency laws for government officials.
The comprehensive list of reforms includes improvements to public record laws, ethical standards, financial disclosure requirements, bans on conflicts of interest, and more.
"I believe in working hard, serving others, and putting what's best for our community over my own personal interests," said Martin, of Davison. "Those are the values that I have endeavored to follow as a local elected official, and they're the values I hope to bring to our state government through these reforms."
Some of the reforms announced today have already begun moving in the state Legislature, including the expansion of the Freedom of Information Act and changes to the "lame duck" legislative session.
Other reforms are new, including gift restrictions, lobbying disclosures, new penalties for state legislators who fail to show up for the job or act unethically, and permanent, independent ethics committees in the Legislature to investigate complaints and ensure compliance.
The measure Martin is spearheading would close the "revolving door" of state department heads and legislators who become registered lobbyists quickly after leaving their positions in state government. Under the plan, both legislators and department heads will be prohibited from becoming lobbyists for two years after the end of their term or tenure.
Currently, Michigan is one of just 12 states with no set waiting period before a legislator can become a lobbyist.
"When a high-ranking public official can walk out the door one day and become a lobbyist the next, they're going to be tempted to use their deep personal relationships to influence former colleagues," Martin said. "A waiting period will make it more difficult to exploit those relationships or cash in favors to influence policy."
The measures announced today have already been drafted into legislation and will be introduced this week. A full list of the reforms is available here.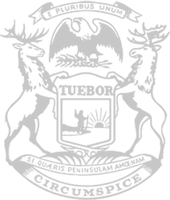 © 2009 - 2021 Michigan House Republicans. All Rights Reserved.
This site is protected by reCAPTCHA and the Google Privacy Policy and Terms of Service apply.