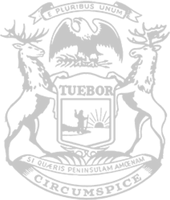 Rep. Martin takes action to make state government transparent, accountable
Bipartisan transparency plan approved by House during Sunshine Week
State Rep. David Martin today voted to greatly increase the transparency of state government and make state elected officials accountable to the people they represent.
Michigan is one of a very few states that exempts its governor, lieutenant governor and the Legislature from sunshine laws. The bipartisan plan approved by the House today, during Sunshine Week, would remove these exemptions and make state government and its elected leaders more accountable.
"Our state has ranked dead last in transparency for quite a while now. We're determined to change that because the people of Michigan deserve better," said Martin, of Davison. "We will make state government more accessible to citizens by expanding open records laws to the governor's office and legislators."
The transparency plan will subject the Legislature to a new Legislative Open Records Act (LORA) and the governor and lieutenant governor to the provisions of the Freedom of Information Act (FOIA).
LORA mirrors FOIA in most ways, but accounts for the unique nature of the Legislature –ensuring the personal information of constituents who seek help from legislators is protected and kept private. Other communications lawmakers have with state departments and lobbyists would be subject to public review.
Martin has always been a strong advocate for government transparency, making it a priority while serving as a state representative and in his previous capacity as a local public official.
"I was happy to be completely transparent with people in our community while I was serving as a Genesee County commissioner and mayor pro tem for Davison, and I'm committed to meeting that same standard now as your state representative," Martin said. "It's good government, plain and simple."
            House Bills 4383-92 now advance to the Senate for further consideration.
###
Sunshine Week is held each year during March to celebrate the laws that keep government open and accountable to the people.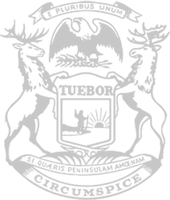 © 2009 - 2021 Michigan House Republicans. All Rights Reserved.
This site is protected by reCAPTCHA and the Google Privacy Policy and Terms of Service apply.