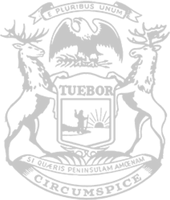 Rep. Wozniak expresses disappointment with state mandated nursing home policies, highlights testimony from Macomb County prosecutor
Rep. Wozniak today expressed disappointment for the way Gov. Gretchen Whitmer and the Michigan Department of Health and Human Services (MDHHS) have handled nursing home visitation polices throughout the COVID-19 pandemic. A member of the House Oversight Committee, Wozniak invited Macomb County Prosecutor Peter Lucido to offer testimony at last week's committee meeting.
MDHHS was invited to offer testimony in the Oversight Committee meeting but declined the opportunity.
Prosecutor Lucido sent numerous letters to U.S. Attorney for the Eastern District of Michigan Matthew Schneider and Attorney General Dana Nessel asking for an investigation to be opened in regard to Gov. Whitmer's executive order requiring certain long-term care facilities to create COVID-19 units and accept or retain infected patients. While the U.S. Attorney agreed an investigation was necessary, Attorney General Nessel was adamantly opposed.
"The response from our state's Attorney General is perplexing," said Rep. Wozniak. "Many elderly residents who call these assisted living facilities home have been deprived of basic human contact in the name of safety, while simultaneously being placed in harm's way thanks to Governor Whitmer's short-sighted executive order. It seems like the Attorney General is pandering to partisan politics by refusing to open an investigation into the governor's orders."
The governor's policy was instituted despite the written opposition of health care experts and has resulted in the illness and death of many of Michigan's elderly and ailing residents.
"Our state's handling of this health crisis is a national disgrace," said Rep. Wozniak. "From encouraging nursing homes to accept COVID-19-positive patients as part of the hub policy to severely limiting visitors, our state politicians and institutions are partaking in cruel and inhumane treatment. Staff members at these facilities are allowed to go in and out while enjoying activities outside of work, but loved ones are forced to watch their families wilt away through glass windows. This is unacceptable, and I urge the investigations that Prosecutor Lucido has called for to begin promptly."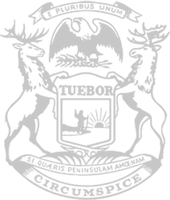 © 2009 - 2021 Michigan House Republicans. All Rights Reserved.
This site is protected by reCAPTCHA and the Google Privacy Policy and Terms of Service apply.