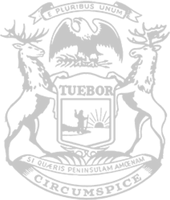 Rep. Wozniak urges governor to allow all winter sports
State Rep. Doug Wozniak, of Shelby Township, today called on Gov. Gretchen Whitmer to end her suspension of winter contact sports and allow student-athletes in Michigan schools to participate in all sports.
Sports play a critical role in shaping the character of student-athletes, teaching them teamwork, sportsmanship and healthy lifestyle choices, Wozniak said.
"I'm confident Macomb County schools are capable of safely letting winter sports start up," Wozniak said. "Gov. Whitmer claims she bases all her decisions using 'science and data,' yet there is no proof to show that playing basketball, or any other school organized sport, has contributed to the increased spread of coronavirus in our kids. If she truly used science and data in decision making, sports would be resuming right away."
The Michigan High School Athletic Association's COVID testing program has conducted more than 30,000 rapid tests on student athletes over the last month, and 99.8 percent have been negative.
"Keeping our kids from playing sports, when it's not even necessary from a science perspective, is cruel on every level," Wozniak said. "So many students have worked their entire lives to train in a sport while also working on their academics, all to eventually hopefully earn a scholarship for college. Pausing sports may not seem like a huge deal to Gov. Whitmer, but for many of Michigan's kids, this is their future and their life. It's time to stop using our youth as pawns to further the governor's political agenda. Our kids deserve so much better than this."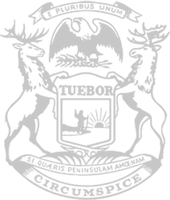 © 2009 - 2021 Michigan House Republicans. All Rights Reserved.
This site is protected by reCAPTCHA and the Google Privacy Policy and Terms of Service apply.